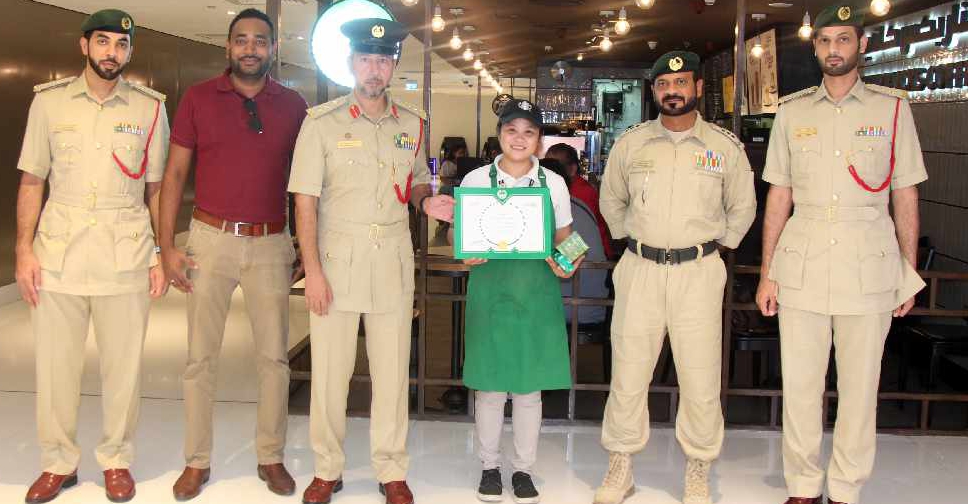 Supplied
A Starbucks employee has been honoured by Dubai Police for going out of her way to return a large amount of cash to its rightful owner.
Mae Anne Olmidillo acted quickly when she found the bag containing AED 195,000, in addition to some personal documents and cheques worth AED 506,250.
The bag was left behind by one of her customers.
The Filipina worker was honoured at her workplace in Dubai Mall, in the presence of her colleagues.
Colonel Rashid Mohammed Saleh Al-Shehhi, Acting Director of Bur Dubai Police Station said that the recognition is in line with Dubai Police's keenness to strengthen the concept of community partnership.