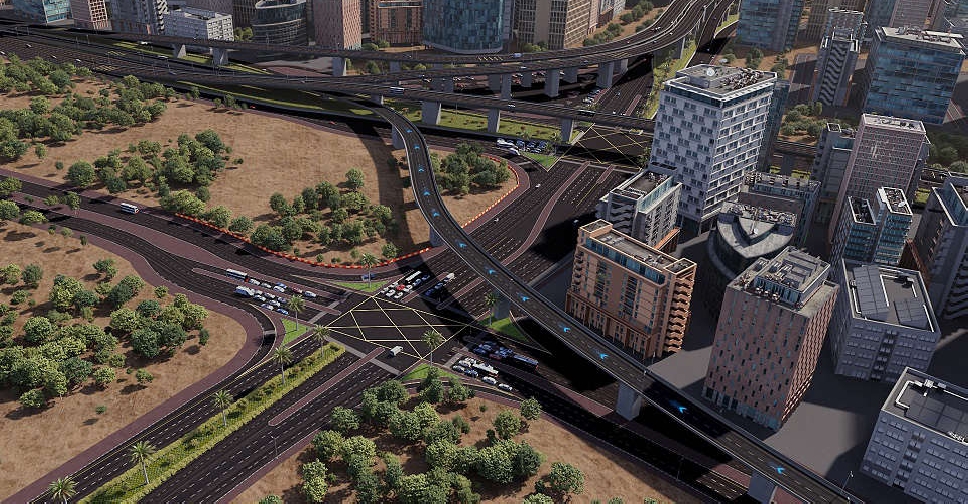 RTA
The fourth phase of Dubai's Al-Shindagha Corridor Improvement Project will span 13 km along Sheikh Rashid Road, Al Mina Road, Al Khaleej Street and Cairo Street, enhancing traffic flow in the area.
Dubai's Roads and Transport Authority (RTA) awarded the contract for the new phase at a cost of AED 800 million.
It will include a 4.8km extension along Sheikh Rashid Road from the intersection with Sheikh Khalifa bin Zayed Street to the Falcon Interchange on Al Mina Road, and three bridges spanning 3.1 km in total.
The bridges will be able to accommodate 19,400 vehicles per hour across all lanes, the RTA added.
The first 3-lane bridge will stretch 1335m between Sheikh Rashid Road and Falcon Intersection, while the second 3-lane bridge will extend 780m from Falcon Interchange heading to Al Wasl Road. The third 2-lane bridge will extend 985m to serve traffic from Jumeirah Street heading to Al Mina Road in the direction of Falcon Interchange.
"The project also includes the improvement of surface intersections at Jumeirah Street, Al Mina Road and Sheikh Sabah Al Ahmed Al Jabir Al Sabah Street, and will cover the construction of two footbridges: the first on Sheikh Rashid Road, and the second on Al Mina Road in addition to streetlighting works, traffic systems, rainwater drainage networks, and irrigation networks," added Mattar Al Tayer, Director General, Chairman of the Board of Executive Directors of RTA.
He added that the "Al Shindagha Corridor Improvement Project is one of the largest projects currently being undertaken by RTA with a total estimated cost of AED5.3 billion.
"The project encompasses the construction of 15 intersections spanning 13 km in total. Due to its massive scope, the project had been split into five phases.
"The Corridor serves Deira and Bur Dubai in addition to several development projects such as Deira Islands, Dubai Seafront, Dubai Maritime City and Port Rashid. As such, it is expected to serve about one million people. It will slash the travel time from 104 minutes to just 16 minutes by 2030, and the time saved over 20 years will be worth about AED45 billion".
.@rta_dubai awards contract for phase 4 of AlShindagha corridor improvement project costing AED800 Million, includes:

19,400 vehicles combined capacity p/h

1,335m bridge 1

780m bridge 2

985m bridge 3

4.8km surface roads extending

2 pedestrian bridgeshttps://t.co/YfwtLioLmR pic.twitter.com/sQCfNFGMSX

— Dubai Media Office (@DXBMediaOffice) March 12, 2023