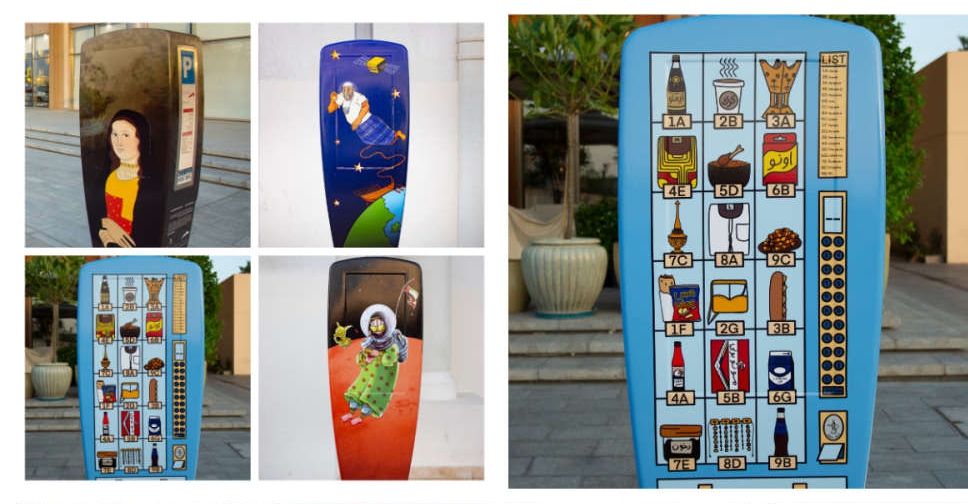 Supplied
Parking meters across Dubai are being transformed into unique works of art inspired by the theme 'tradition meets modernity'.
It's part of the second phase of a project launched by Brand Dubai, the creative arm of the Government of Dubai Media Office, in partnership with the Roads and Transport Authority (RTA).
The initiative is being implemented in collaboration with five Emirati digital artists.
It supports Vice President and Prime Minister of the UAE and Ruler of Dubai His Highness Sheikh Mohammed bin Rashid Al Maktoum's vision of transforming the city into an open-air museum.
.@Brand_Dubai and @rta_dubai launch second phase of 'Parking Metres Project', project aims to creatively revitalise parking spaces in key areas of #Dubai. pic.twitter.com/jqVMJVrhFT

— Dubai Media Office (@DXBMediaOffice) October 13, 2021
As part of the joint initiative, @Brand_Dubai has collaborated with five Emirati digital artists to transform parking metres across Dubai into unique works of art inspired by the theme 'Tradition Meets Modernity'. #Dubai @rta_dubai pic.twitter.com/gEQRkhHyyG

— Dubai Media Office (@DXBMediaOffice) October 13, 2021
The artworks have been used to decorate parking metres in areas frequented by both residents and tourists including: Burj Khalifa, Al Wasl, Business Bay, 2nd December Street, Marsa Dubai, Al Ras, Gold Souq, Al Shandaghah, Al Buteen, Al Rigga and Rega Al Buteen.
The Emirati artists participating in the project include Mohamed Aljneibi, who enjoys experimenting with different ideas, mediums and art styles including cubism, surrealism and storytelling; and Saeed Alemadi, whose art blends popular cartoon characters with Emirati culture and heritage.
Other artists whose works have been featured in the project include Maryam Alobeidli, Founder of 'Kadi's Art Organization'; Alia Alhammadi, whose comic and illustration art combines elements of culture, literature, music and nature; and Alya Fowzan, who uses watercolours, coloured pencils and digital programmes to create unique illustrations.