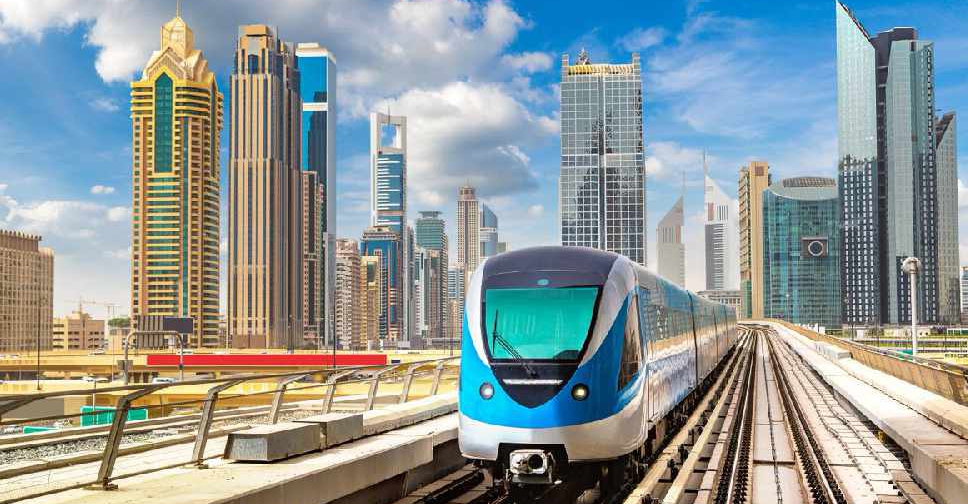 Twitter / @DXBMediaOffice
It's carried over 1.5 billion people over the last 10 years and clocked more than 2.3 million trips.
That's Dubai Metro for you, which is marking its 10th birthday today.
The service flagged off on September 9, 2009, at 9:09 pm, initially serving 10 stations.
The driverless network spanning 75 km now covers 49 stations on the Red and Green Lines.
.@HamdanMohammed: Tomorrow we celebrate the 10th anniversary of the #Dubai Metro, a success story that has transported 1.5 billion passengers with a punctuality rate of 99.7%. This was & remains to be Dubai's vision, a path of excellence in efficiency as visualised by @HHShkMohd pic.twitter.com/uFOLsJWach

— Dubai Media Office (@DXBMediaOffice) September 8, 2019
It's also registered an impressive punctuality rate of 99.7 per cent over the last decade.
Dubai Metro was once a dream. I was 10 years old when I visited London in 1959 with my father who insisted to see a train's cockpit. 50 years later, Dubai Metro came true in 2009. Nothing is impossible if you can dream it. pic.twitter.com/3wtFGIyzCI

— HH Sheikh Mohammed (@HHShkMohd) September 8, 2019