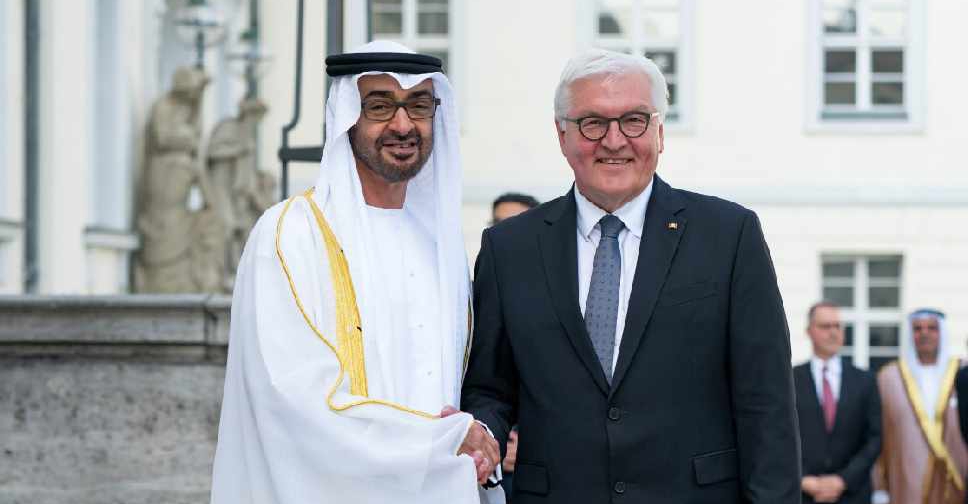 WAM
Diplomats have hailed the UAE's historic relationship with Germany.
It comes as His Highness Sheikh Mohamed bin Zayed Al Nahyan, Crown Prince of Abu Dhabi and Deputy Supreme Commander of the UAE Armed Forces, is on a two-day state visit to the country.
The emirate's ambassador to Germany said the two countries are coordinating in regional and global issues of common concern.
Ali Abdullah Al Ahmed also said their partnership is based on ''strong confidence".
Meanwhile, leaders of the UAE and Germany say diplomacy is the only way to solve problems in the Arab region.
Diplomats of both countries agreed that resorting to military measures will not achieve long-lasting peaceful solutions.