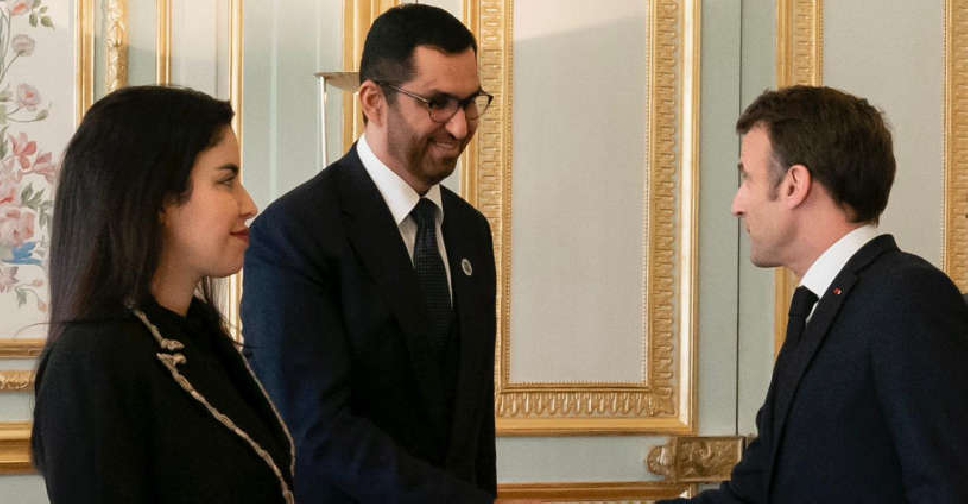 UAE Climate Envoy and COP28 President-Designate Dr. Sultan Al Jaber has concluded a two-day trip to Paris where he met with French President Emmanuel Macron and key stakeholders across French government and civil society.
Dr. Al Jaber outlined his vision to drive climate action through mitigation, adaptation, climate finance and loss and damage.
Throughout his meetings, he stressed the importance of climate finance and the need to reform multilateral financial institutions to unlock capital for clean technologies, adaptation efforts, and loss and damage financing.
During talks with President Macron, Dr. Al Jaber emphasised the need for ambitious reforms across international financial institutions and multilateral development banks.
To build momentum in advance of COP28, Dr. Al Jaber highlighted his desire to work with President Macron on the Summit for a New Global Financial Pact, scheduled to take place in Paris in June 2023.
"This will be a critical milestone ahead of COP28...We need to define clearly how the political momentum generated in June can lead to real action at COP28. This includes an emphasis on mobilizing private finance, scaling up concessional financing, and advancing carbon markets," said the UAE official.
In a meeting w/ 🇫🇷 President @EmmanuelMacron, #COP28's #DrSultanAlJaber and HE @Shamma Al Mazrui stressed that the 🇦🇪 will ensure #COP28UAE's inclusive agenda continues to drive meaningful action and global solidarity when addressing the critical importance of keeping 1.5 alive. pic.twitter.com/O5kxnhT8xD

— COP28 UAE (@COP28_UAE) March 17, 2023
Dr. Al Jaber also met with International Energy Agency (IEA) Executive Director Fatih Birol; Former Prime Minster of France and COP21 President Laurent Fabius; Minister of the Economy, Finance and Recovery for France Bruno Le Maire; and Minister of Energy Agnès Pannier-Runacher.
During a special roundtable hosted by the IEA and attended by Ambassadors representing Organisation for Economic Co-operation and Development (OECD) countries and developing economies, comprising 80 per cent of all global emissions, Dr. Al Jaber emphasised the opportunity for all sectors to come together to deliver progress.
The visit to France is the latest in the UAE Climate Envoy's global listening tour, which has seen him visit the United States, Germany and India.
Visits to other countries, including developing countries and small islands states, are also planned.
The COP28 Presidency intends to use these visits to hear the views of stakeholders across diverse sectors including government, business, academia and civil society and unite efforts ahead of COP28.
#DrSultanAlJaber had an insightful discussion with @BrunoLeMaire @Economie_Gouv, on the importance of reforming global financial institutions to unlock more concessional finance, lower risk & to attract more private capital to address those most impacted by climate change. #COP28 pic.twitter.com/4I5voUy3C0

— COP28 UAE (@COP28_UAE) March 17, 2023