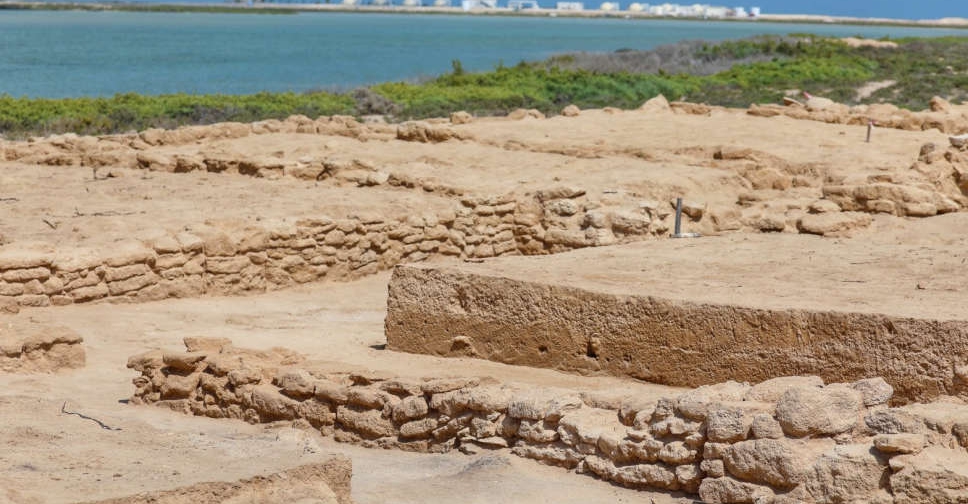 WAM
The oldest pearling town in the Arabian Gulf has been discovered in Umm Al Quwain.
The discovery was made on Al Sinniyah Island, which flourished between the late 6th and mid-8th centuries.
The site, covering an area of approximately 12 hectares, is located near an ancient Christian monastery that was unearthed last year.
"Pearling has been an essential part of the livelihood and a fundamental component of the heritage for over 7,000 years. In addition, the Neolithic graves in Umm Al Quwain are known evidence of pearling," said Sheikh Majid bin Saud bin Rashid Al Mualla, Chairman of Umm Al Quwain Department of Tourism and Archaeology.
The latest research and archaeological excavation show that this town is one of the largest surviving urbanised settlements ever found in the Emirates, comparable to the prosperity of medieval Julfar in Ras Al Khaimah.
It includes a large number of houses, which indicates the presence of thousands of residents who lived there at the time.
A number of pearls were also found during the excavations as well as a large area of opened and discarded oyster shells.
The Umm Al Quwain Department of Tourism and Archaeology said that it will continue research and excavation work on Al Sinniyah island in collaboration with the Ministry of Culture and Youth, UAE University, the Italian archaeological mission in Umm Al Quwain and Institute for the Study of the Ancient World at New York University.