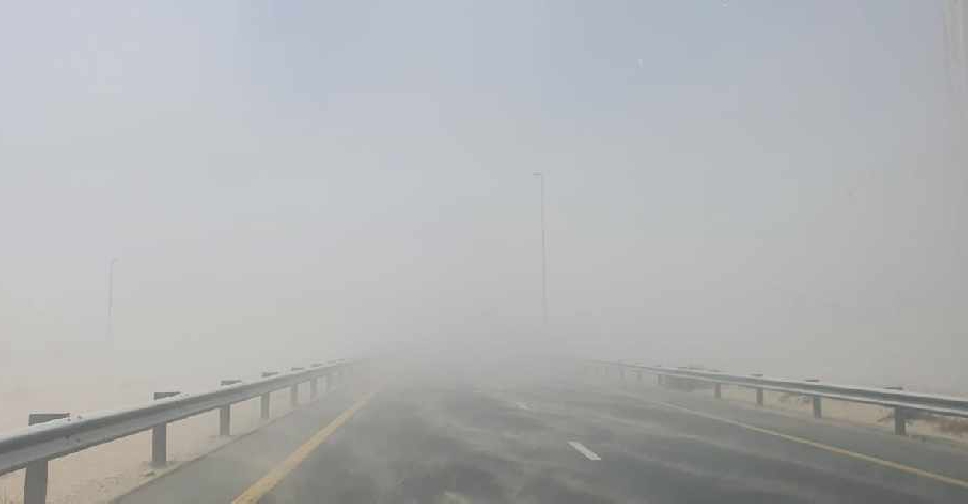 File picture
An orange weather alert has been issued following dust storms in parts of Abu Dhabi and Al Dhafra region.
The National Centre of Meteorology and Abu Dhabi Police have urged people to exercise caution due to low visibility levels and high winds.
They have also called on motorists not to be distracted by taking pictures or videos on their phones.
The unstable conditions are expected to last until 5:00 pm.
#تنبيه #تنبيه_الغبار#المركز_الوطني_للأرصاد#Alert #Dust_Alert #NCM pic.twitter.com/O8ZDr0SEnq

— المركز الوطني للأرصاد (@NCMUAE) March 27, 2023
#Urgent | #Warning #AbuDhabiPolice urges drivers to be cautious due to low visibility during high winds and dust .. And for your saftey and for the safety of others on the road, please do not be distracted by taking any videos or using your phone. pic.twitter.com/soRCBNm3Xw

— شرطة أبوظبي (@ADPoliceHQ) March 27, 2023
March 27, 2023