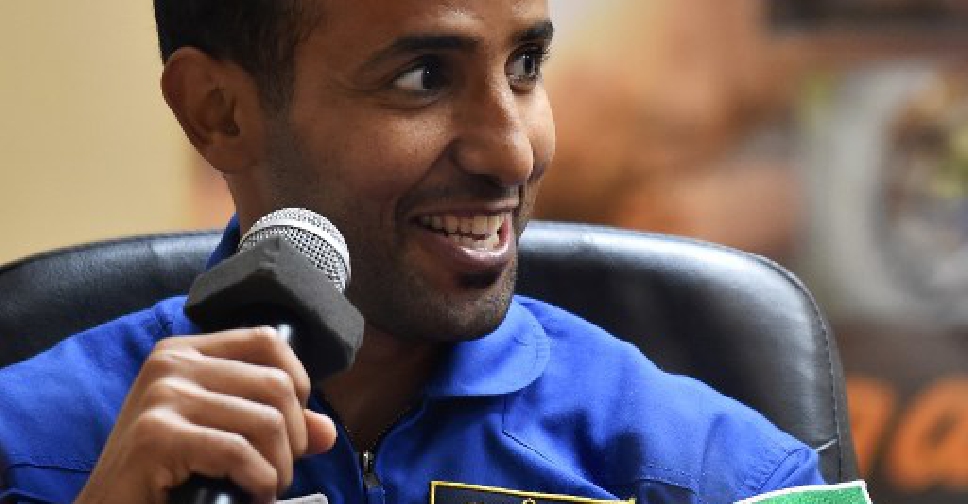 VYACHESLAV OSELEDKO / AFP
All eyes will be on UAE national Hazzaa Al Mansoori as he takes off with two other astronauts to the International Space Station (ISS) later today.
It will make him the first Emirati in space and the first Arab on the giant floating laboratory.
While addressing the media from the Baikonur Cosmodrome in Kazakhstan on Tuesday night, Al Mansoori said he had been overwhelmed by messages of support.
رواد الفضاء يتوجّهون إلى منصة إطلاق مركبة "سويوز ام اس 15"، حيث ستنطلق مهمتهم التاريخية إلى محطة الفضاء الدولية.#طموح_زايد#أول_رائد_فضاء_اماراتي pic.twitter.com/n8IDO531l8

— Dubai Media Office (@DXBMediaOffice) September 25, 2019
He also spoke of his immense pride in representing the Arab world.
Al Mansoori will lift-off at 5:56 pm UAE time today.
This historic mission is the culmination of several months of intensive training.
The Director-General of the UAE Space Agency says Al Mansoori is carrying with him the hopes and dreams of a nation.
Speaking exclusively to Dubai Eye 103.8's Business Breakfast from Kazakhstan, Dr. Mohammed Al Ahbabi from the UAE Space Agency said it's a special day for everyone in the region.