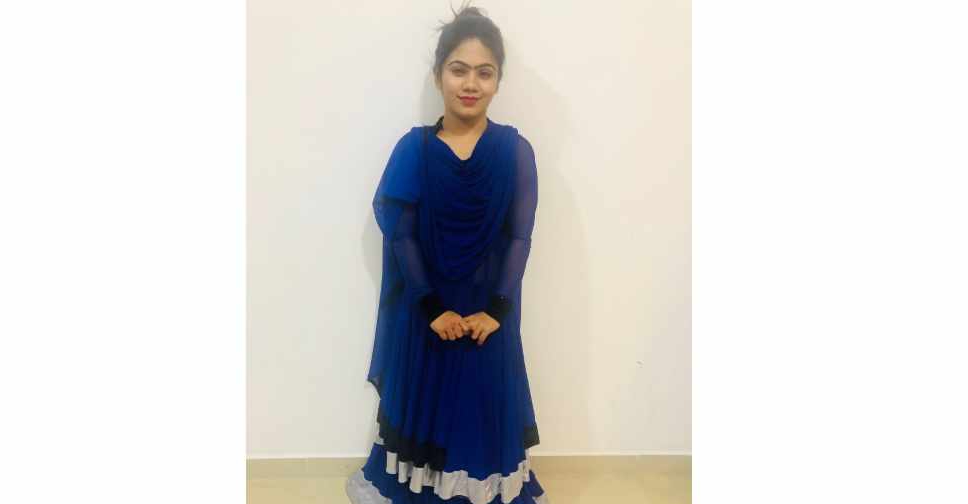 A domestic helper in Abu Dhabi is all set to make her dream come true.
Twenty-six-year-old Priya Akter, who moved to the capital just a few months ago to work towards clearing a huge debt caused by a year-long medical treatment for her daughter, is still coming to terms with how she landed her debut dance gig.
"I doubt whether it is a reality or a dream... I never imagined that this country would unfold such an unimaginable surprise for me. Dance was my passion since childhood and I used to perform in school," she told national news agency WAM.
"Since I dropped out of grade 11, it was my dream to perform on stage; but there was no such opportunity in my life."
Her dream, however, was revived when a video of her dance, shot by her friend, found its way to Jonia Mathew, the founder of a Facebook group that has been organising the Dandiya dance festival in the capital for a few years now.
"When I saw her (Akter's) video, I was amazed at her natural talent," she adds. "Her performance reminded me of Nora Fatehi (a famous dancer in Bollywood)."
The Bangladeshi national says her life has changed since she started rehearsing for the event.
"This land gives me hope. Now, I feel more optimistic that everything will go well [clearing debts and funding her daughter's surgery]," she says. "It is a new life, although I am not in a position to fully comprehend the new reality."
She'll perform at the Khalifa Park's Dandiya event on October 3.