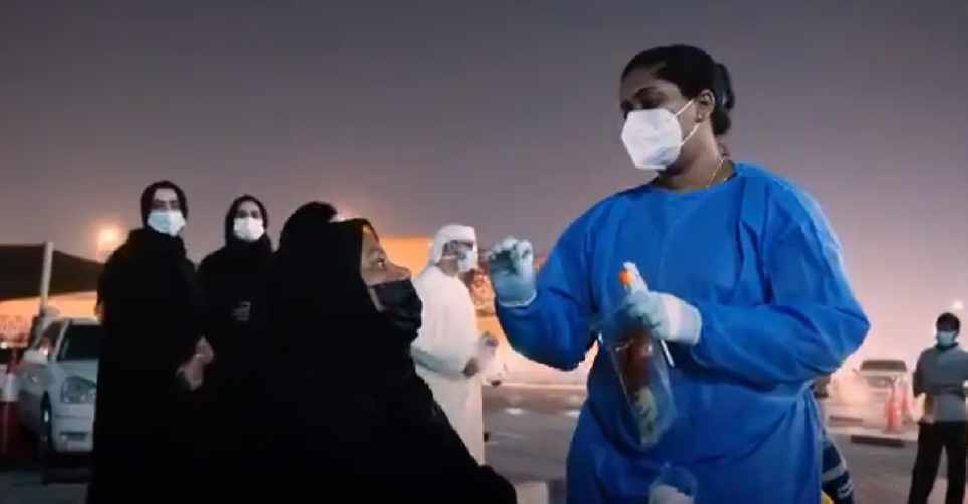 Twitter/(admediaoffice)
Authorities in Abu Dhabi are continuing COVID-19 screenings in Khalifa City area.
That's according to the capital's media office, which clarified that the Crisis, Emergency and Disasters Committee is providing the service to all members of the public in cooperation with Abu Dhabi Police..
People of determination, elderly residents and pregnant women will not be required to stand in a queue. They will be tested in their vehicles for their own safety.
Officials clarified that the move aims to ensure public health and the well-being of all members of society.
لجنة إدارة الطوارئ والأزمات #في_أبوظبي، وبالتعاون مع شرطة أبوظبي، تواصل الفحوصات الاستباقية في منطقة مدينة خليفة وذلك حرصاً على الصحة العامة، وحفاظاً على سلامة جميع أفراد المجتمع. pic.twitter.com/mRdNISK5Fx

— مكتب أبوظبي الإعلامي (@admediaoffice) May 15, 2021