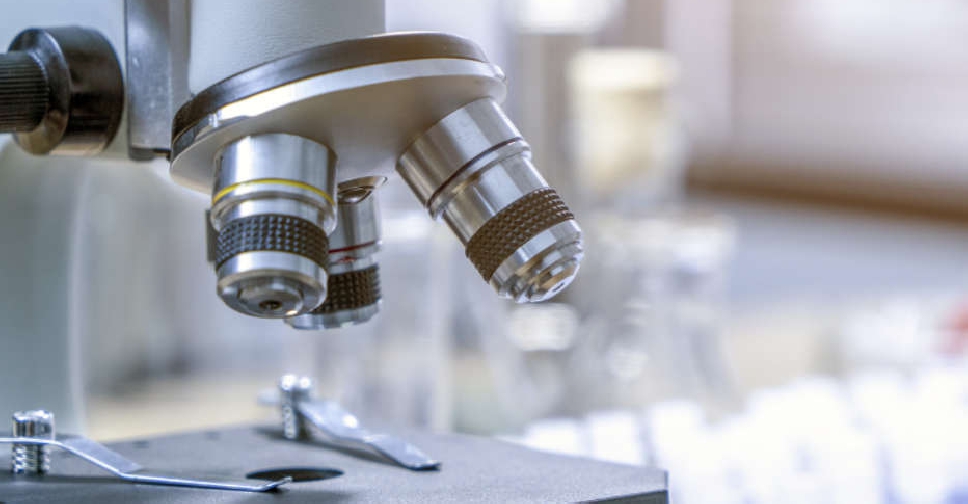 Abu Dhabi Media Office
The Department of Health - Abu Dhabi (DoH) is collaborating with the biopharmaceutical company AstraZeneca to enhance research and development in health sciences.
They have signed an agreement to establish a digital health ecosystem in the emirate to advance clinical research, and develop innovative solutions to address local and regional healthcare requirements.
It is also expected to encourage major players to conduct clinical research in Abu Dhabi, including studies into type 2 diabetes, cardiovascular diseases, and chronic kidney diseases.
DoH and AstraZeneca will be working on a comprehensive healthcare digital application while driving educational and informative details to be accessible to all of Abu Dhabi's patients.
Additionally, the partnership will be enrolling digital disease management facilities and extending the reach of the ecosystem to include a wider spectrum of participation from other partners.
The collaboration was signed by Dr. Pelin Incesu, Area Vice President, Middle East and Africa at AstraZeneca, and Dr. Jamal Mohammed Al Kaabi, Undersecretary of DoH, in the presence of Abdulla Bin Mohamed Al Hamed, Chairman of DoH and Patrick Moody, UK Ambassador to the UAE.
دائرة الصحة - أبوظبي تتعاون مع أسترازينيكا لإنشاء منظومة صحية رقمية في الإمارة، بهدف تطوير جهود الأبحاث السريرية ودعم وضع حلول مبتكرة من شأنها أن تسهم في تلبية احتياجات الرعاية الصحية على المستوى المحلي والإقليمي. pic.twitter.com/Kv2AKUJKcs

— مكتب أبوظبي الإعلامي (@admediaoffice) October 11, 2021
.@DohSocial and global biopharmaceutical company AstraZeneca are collaborating to further enhance research and development in health sciences, boosting innovation in the sector as part of DoH's strategy to increase patient access to quality healthcare services. pic.twitter.com/P9xIOdQlXI

— مكتب أبوظبي الإعلامي (@admediaoffice) October 11, 2021