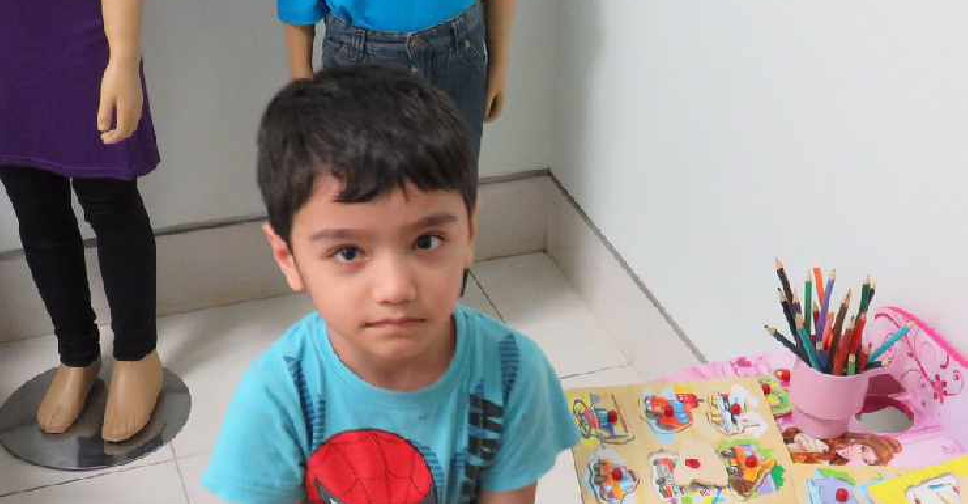 Supplied
Dubai Police have revealed that the boy found abandoned in a mall two weeks ago was in the care of a woman who was not his biological mother. 
They say the boy's mother left him with the woman before she flew out of the country in 2014.
His new caretaker had raised him for five years but when she couldn't afford to take care of him any longer, she decided to leave him in a mall.
Police say they received a call from a woman in Sharjah hours after the child's photo was circulated in the media.
They coordinated with Sharjah Police to find and arrest the woman the same day.
The caretaker was detained along with three other women who were also involved in illegally keeping the child without informing the authorities.
Police have conducted DNA tests on all four women to confirm that none of them is his biological mother.
They also confirmed that medical tests conducted on the five-year-old confirm that he is healthy.
#أخبار | شرطة دبي تكشف تفاصيل قصة "الطفل الضائع"

التفاصيل:https://t.co/St4P1RLTWt#أمنكم_سعادتنا pic.twitter.com/ElPEHrIKCt

— Dubai Policeشرطة دبي (@DubaiPoliceHQ) September 19, 2019
The boy is now being taken care of by the Dubai Foundation for Women and Children (DFWAC).