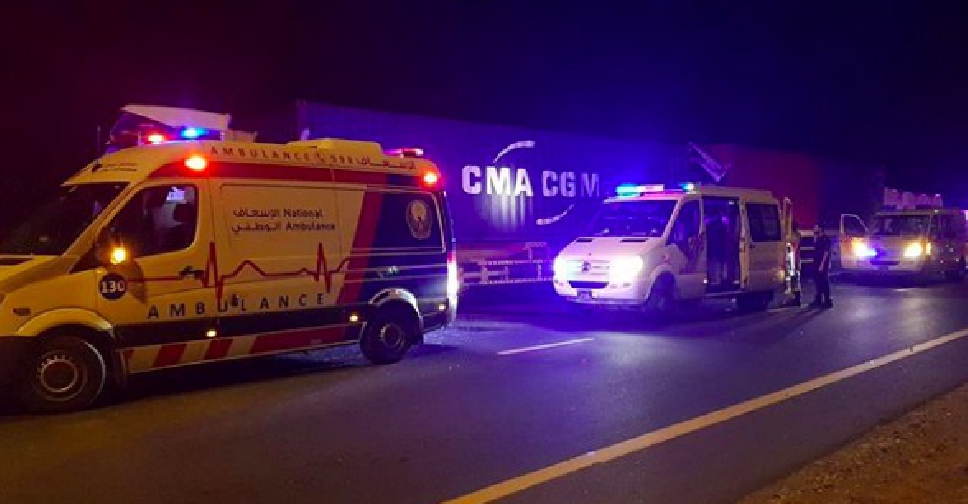 Instagram / National Ambulance
Three people were injured in Umm al Quwain after an accident on the Sheikh Mohammed Bin Zayed Road involving four heavy trucks.
According to the National Ambulance service, two of the patients have been transported to Sheikh Khalifa General Hospital in Umm Al Quwain for further treatment.
The incident happened on Friday on the E311 heading in the direction of Ras Al Khaimah.
Authorities are urging all road users and truck drivers to drive safely within the speed limit and keep a safe distance between vehicles.