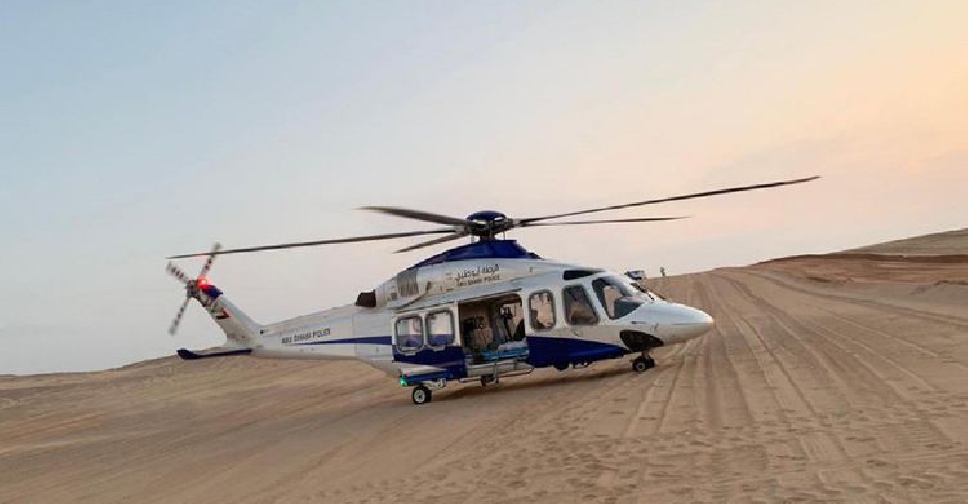 Supplied
Two men had to be airlifted to hospital after their car overturned just outside Abu Dhabi city.
Police in the capital said the passengers suffered severe injuries in the accident, which happened at the Al Wathba Farms area on Saturday.
An air ambulance rescued the duo and flew them to Mafraq Hospital.
It's still unclear what caused the accident.