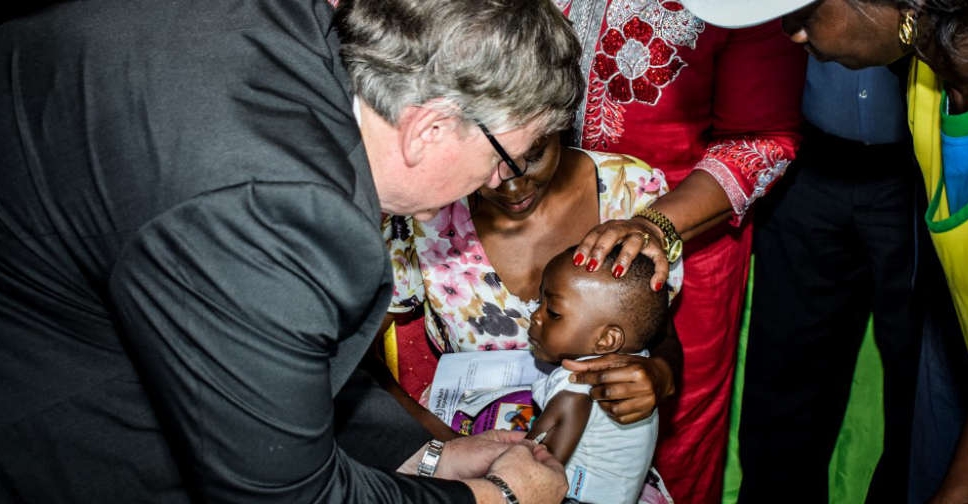 BRIAN ONGORO / AFP
The World Health Organisation (WHO) on Wednesday said the only approved vaccine against malaria should be widely used on African children.
It's potentially a major advance against a disease that kills hundreds of thousands of people annually.
The recommendation is for RTS,S, or Mosquirix, a vaccine developed by British drugmaker GlaxoSmithKline.
It was jointly announced in Geneva by the WHO's top advisory bodies for malaria and immunization, the Malaria Policy Advisory Group and the Strategic Advisory Group of Experts on Immunisation.
The WHO's endorsement is a crucial step for getting more investment in the production and rollout of the shot.
This recommendation is based on results from an ongoing pilot programme in Ghana, Kenya and Malawi.
"This long-awaited #malaria vaccine is a breakthrough for science, child health and malaria control. Using this vaccine in addition to existing tools to prevent malaria could save tens of thousands of young lives each year"-@DrTedros #EndMalaria https://t.co/Y2z8pFe2Xx

— World Health Organization (WHO) (@WHO) October 6, 2021