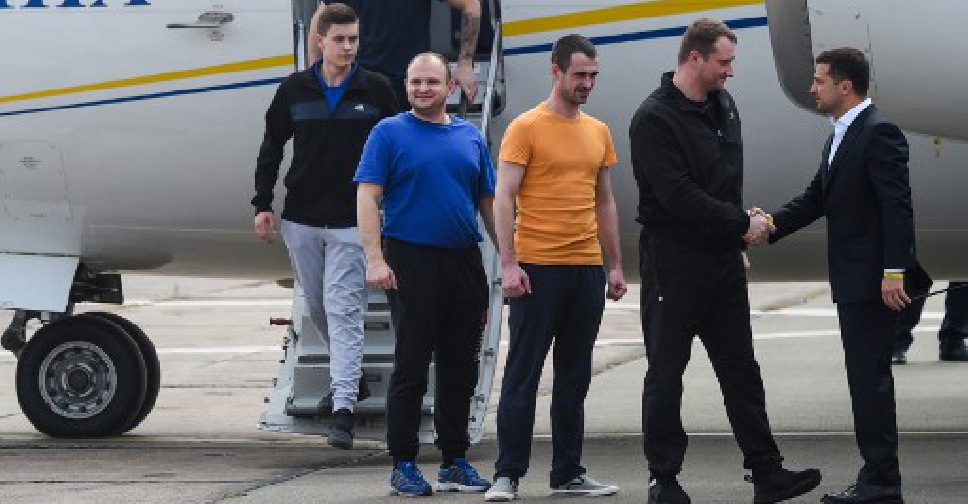 Ukraine's President Volodymyr Zelensky (R) welcomes former prisoners as they disembark from a plane on September 7, 2019 at Boryspil international airport in Kiev. SERGEI SUPINSKY / AFP
Russia and Ukraine swapped prisoners on Saturday in a step seen as a sign of improving relations between the two countries.
There has been a deep freeze in ties since Moscow annexed the Crimea region in 2014.

A Russian aircraft carrying freed Russian prisoners from Kiev landed in Moscow while a Ukrainian plane with released Ukrainian prisoners aboard touched down in Kiev.

Ukrainian President Volodymyr Zelenskiy hugged and shook hands with the freed Ukrainians while Russia's Rossiya 24 TV showed Russian prisoners disembarking the plane in Moscow.