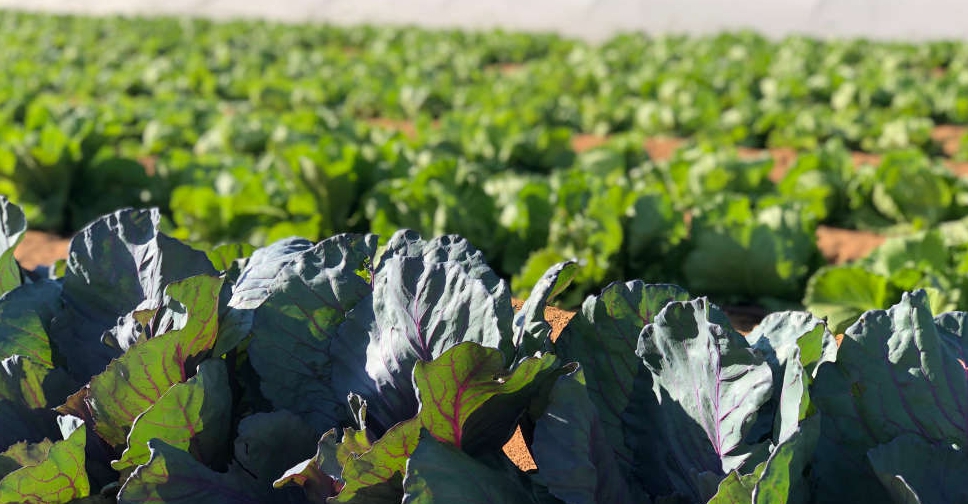 The UAE will improve the use of hydroponic, aeroponic and aquaponic farming to increase domestic production to by 50 per cent by the end of this year, and ultimately to 100 per cent by 2030.
Launching the first session of "National Dialogue for Food Security", Mariam bint Mohammed Almheiri, Minister of Climate Change and Environment, endorsed the practices of local farming practices, strengthening local food production over imported produce.
The domestic production of vegetables currently meets more than 20 per cent of the total demand in the country, with cucumbers accounting for 80 per cent of the production.
In the first phase, 10 food products and plant varieties were identified, including red meat, poultry, table eggs, dairy products, dates, leaf vegetable, tomatoes, cucumbers, peppers and eggplants.
Based on purchase data from contractors, a study is currently being conducted to identify more products for the second phase.
Emphasising the UAE's commitment to achieving the objectives of the National Food Security Strategy 2051, the Ministry aims to develop the agricultural sector and promote modern farming systems, including organic, vertical, and aquatic farming, aligning to the regional strategy to enhance local production and improve food security.
"Being the host nation of COP28 in 2023, the UAE is prioritising the acceleration of efforts to achieve the objectives of the National Food Security Strategy 2051 through partnerships and solutions that bring a paradigm shift in the agricultural sector and food systems. This will enhance the resilience and sustainability of the food sector," Almheiri said.
Currently, five leading businesses in the emirates of Abu Dhabi, Dubai, and Sharjah manage the contracts and coordinate with the national farms.
Recent statistics show that there are currently 38,000 farms operating in the UAE, with the total UAE vegetable production is around 156,000 tons annually, with over 500 tons of field crops and feed, and fruit production is about 200,000 tons.