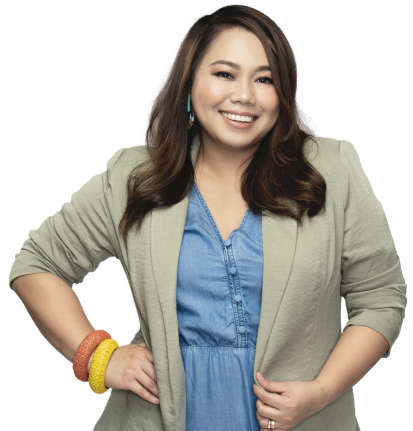 The "Langga" ( an Ilonggo endearment for love or sweetheart) of Tag 91.1, Georgia Fritada is making her mark in radio because of her strong yet sweet personality.
In love with music her whole life, Georgia has a background that makes her perfect for radio - she was a theater actress, singer, and had some experience in customer service thanks to hours working in her mom's cafeteria.
With her closing spiel, ''Palangga ta gid ka,'' which means I love you, this one proud Ilongga will surely keep you alive in the middle of the night because of her loud and enthusiastic voice.
Listen to her late-night giggles from 9PM-1AM weeknights on TAG Puyatan Na. Then again for breakfast on Patok Jeproks every Saturday and Sunday, 8AM – 11AM, on TAG Weekend Na.
Get to know Georgia Fritada
What was your first job in UAE?
Worked as an admin/receptionist at a fitness centre
Who is your Pinoy idol?
Wang-od
Favourite food that you discovered in UAE?
Chicken Shawarma
You can only eat one for the rest of your life, sinigang or adobo?
Adobo syempre!
What do you love most about working in radio?
Sahod. Choss! People that i get to meet. (before Covid)
What is your happy song?
I Say a Little Prayer. Aretha Franklin
What is your motto in life?
Anything is possible until your heart stops beating, Father Gabriel. TWD
What is your secret talent?
I can touch my elbow with my tongue
What is love?
It is when you're mad but still prepares 'Baon' for him.
What is the essence of a radio presenter?
It is sharing information, passion, entertainment and good music to listeners.
HER SHOWS