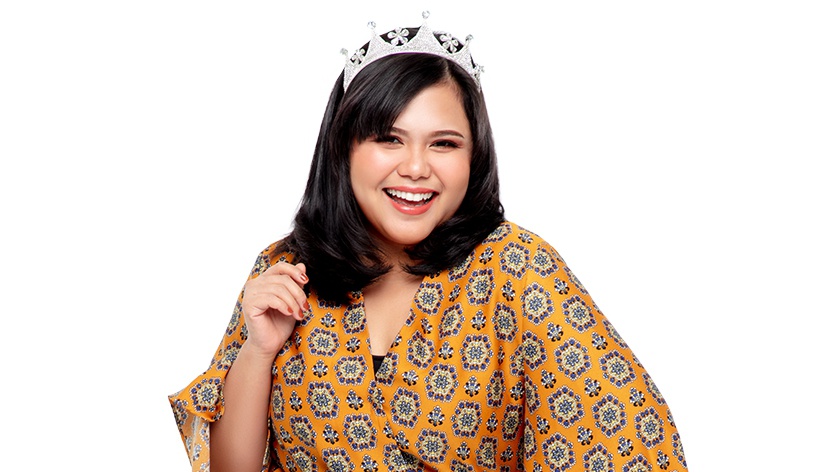 Chikay, a self-proclaimed "pam-pam" (funny term for papansin, meaning, attention seeker), loves being unique. She says that being different is normal — it helps you to be easily identified among the crowd. And she really is quite easy to spot with her "megaphone" voice and distinctive dress sense.
She's been in the entertainment industry for 8 years, as a radio presenter, a TV host on her own program on Philippine cable TV, rubbed elbows with the stars as a showbiz correspondent and advised motorists as a traffic reporter on an AM station. She also made it in the top 10 for Best Female Personality in the Ahlan Awards 2015.
Chikay is the expert in the team when it comes to hair and makeup. Like the "Flash" when it comes to beauty, if given 30 minutes to prepare, she'll fix herself up in 15 minutes, with time to spare to help the other Tag ladies doll up.
Aside from being "kikay" (someone really girly), Chikay is also the techie in the group. She's the go-to girl whenever you need your new gadgets configured.
If you don't catch her experimenting with makeup, surfing the net, or cozied up in front of her favorite Korean TV series, you'll definitely be hearing her dish out the latest showbiz goss and useful tips every from weekday from 10am - 2pm on Tag Chika Na
HER SHOWS