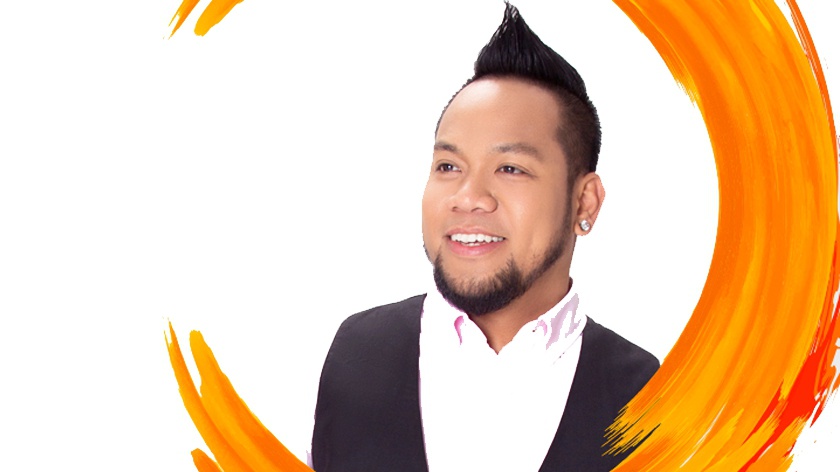 The tallest dude in the group (the extra inches from his signature Mohawk hairstyle definitely help), Bob Kebab is better known as the jock people either love to love or love to hate. Either way, he's definitely one that would get people talking because of his brutally frank, sometimes tongue-in-cheek conversations on the radio.
Having worked his way up, straight after high school – doing everything from odd jobs to working as a call center trainer, voice over artist in the biggest TV networks in the Philippines, and of course as a radio jock- you can say Bob Kebab has learned a lot of lessons from the school of hard knocks to make him the very opinionated person he is today.
And the "opinionated" description applies to his dress sense as well. This "sneakerhead" loves shoes and would often post pictures of his OOTD's (Outfit of the Day) just to showcase his KOTD's or Kicks of the Day or probably a new bow-tie, cap, or suit. Yes, ladies, he's a GUY who likes to look good for you- emphasis on the "guy" to answer certain questions. *wink*
It's either OOTD's or you'll see him sweating it out in the gym in the wee hours of the morning, even if he doesn't need that much gym time, to begin with. After all, he's the only one in the group that can eat whatever he wants without piling on the pounds- much to the envy of the other Tag presenters.
One of the top 3 for Best Radio DJ in the Ahlan Awards 2015, catch the "Ambassador ng mga Insomniac" having some real and honest conversations while playing your requests every weeknight from 9 pm - 1 am on Tag Puyatan Na! on Tag 91.1.