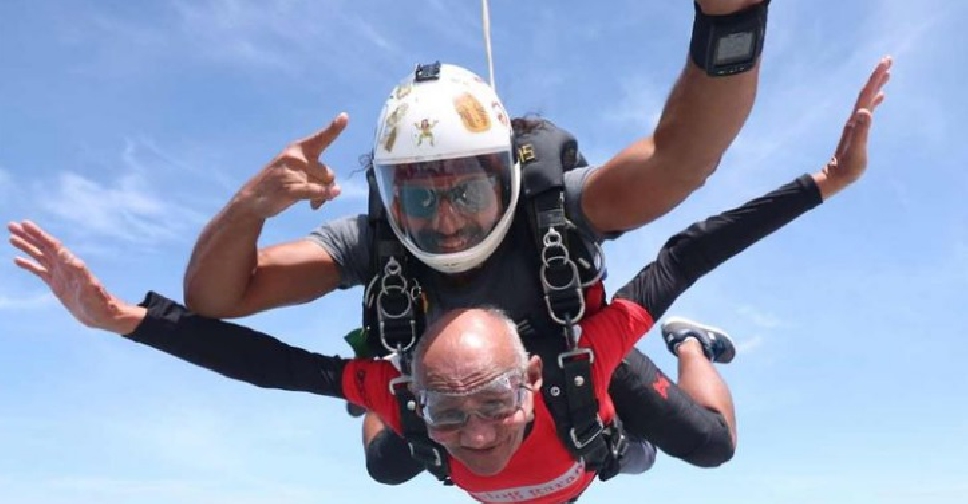 Skydive Dubai
An 84-year-old Indian man is winning over the internet for his skydiving adventure in Dubai.
Nearly 24 hours after the video of his daring adventure was posted on SkyDive Dubai's official instagram page, it has been viewed over 38,000 times, with many applauding the man's accomplishment.
"I believe in gathering experience, rather than wealth," Sushil Kumar is seen telling the crew at Skydive Dubai.
"I am told it lasts for only 60 seconds," he says, in the video. "However, time is relative, and 60 seconds can feel like one hour."
After the dive, Kumar confesses it's his best adventure to date.
The resident of the south Indian city of Bengaluru was in Dubai on a family holiday when he decided to skydive.