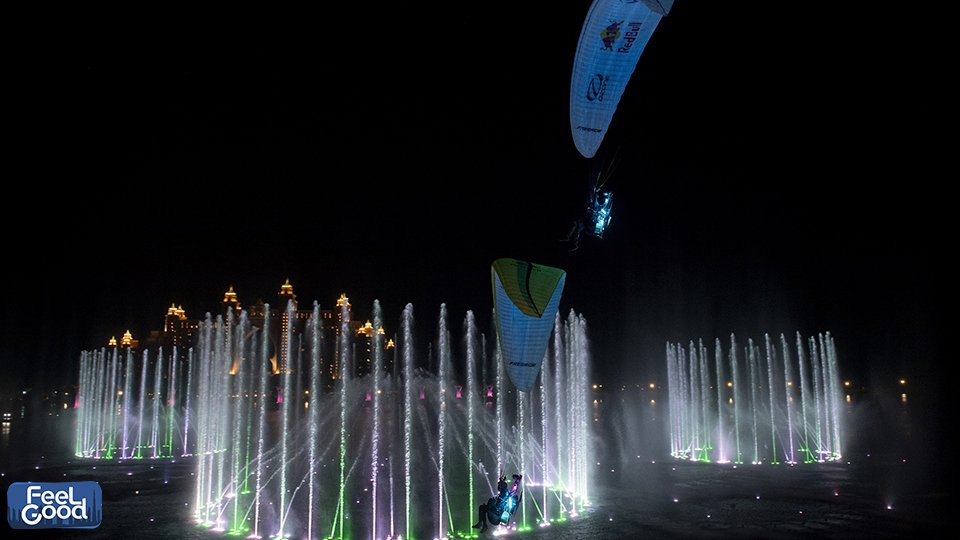 Two of the world's top pro paragliding pilots teamed up to take part in an exclusive one-off stunt above the world's largest fountain at The Pointe at the Palm.
The stunt saw pro-athletes Horacio Llorens and Rafael Goberna paraglide above the majestic fountain at the Pointe. The stunt, dubbed "The Breaking Pointe" saw the athletes use specialized gear to take to the sky; gliding between the Palm Fountain's jets of water that were so close they could feel them.
In the film, the athletes – along with a large team of specialists – demonstrate just what it takes to plan a stunt of this kind. It's definitely not just a case of turning up and flying – there's pre-event training, there's engineering, there are multiple safety precautions, as well as intensive training sessions and practicing choreography.
Check out the video here: