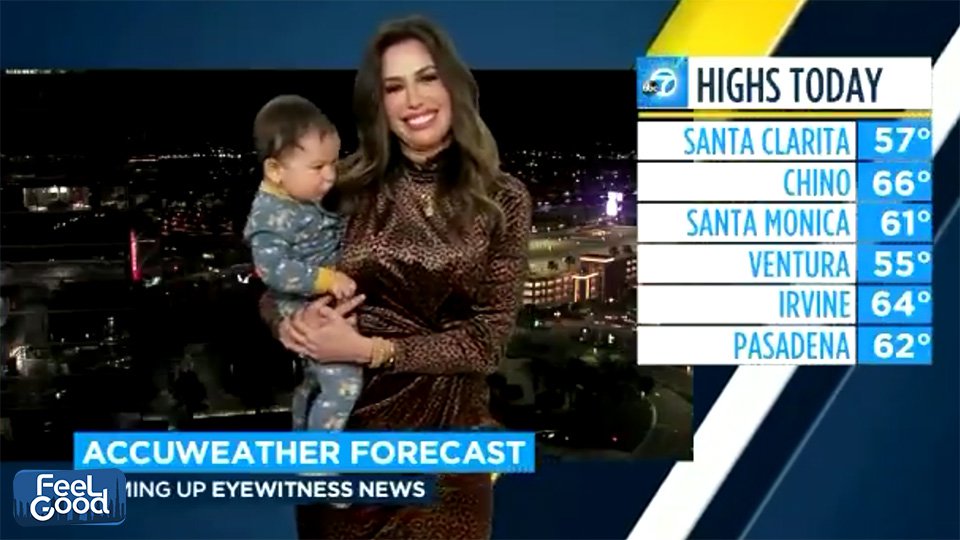 A news anchor in the US who was conducting her weather report was interrupted by her 10-month old son. The result? An oh-so adorable moment between a mother and her child.
In the now trending video, anchor Leslie Lopez was delivering the weather report when the child bounced up to her. The toddler wrapped his arms around her leg resulting in a moment that made her – and everyone else watching laugh out loud.
Baby on the move! There is no stopping adorable Nolan now that he can walk during Mommy's (@abc7leslielopez) forecast. #Love #goodmorning #ThursdayThoughts #Babies #TheBest @ABC7 pic.twitter.com/jvUcaSMyGi

— Brandi Hitt (@ABC7Brandi) January 28, 2021
Keeping her composure, Lopez continued to deliver her report. She even took the time to carry her son up in her arms.
Footage of the report was shared on Twitter where it easily gained over 38,000 likes and close to 5,000 comments. Lopez also took to Twitter to thank the viewers she was able to cheer up with the clip.