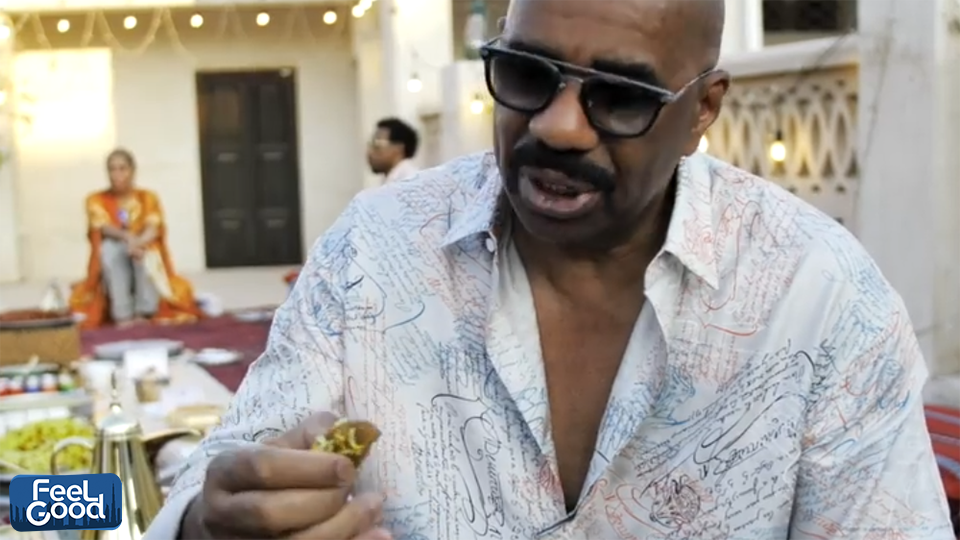 As part of the UAE's World's Coolest Winter campaign, US TV host Steve Harvey not only explored the sights that the country has to offer, he also sampled some of the UAE's delicious cuisine.
In an IGTV clip, Harvey shared his adventure across the UAE's rich culinary history; from grilling fresh fish, to trying out regag, having camel meat for the first time, and topping off the day with a warm cup of Arabic coffee. But let's talk about the moment Harvey tries out camel meat.
Before he digs in, the famous TV personality shares a short anecdote on how the Emiratis depended on camels a lot. He also mentions that it will be his first time trying out camel meat. Harvey then takes a good bite and expresses amazement, he even remarks that he plans on opening a camel burger shop back in the US.
On his post, Harvey writes about the UAE's cuisine as something that has been passed down through generations. Watch the rest of his food adventure in the video below.