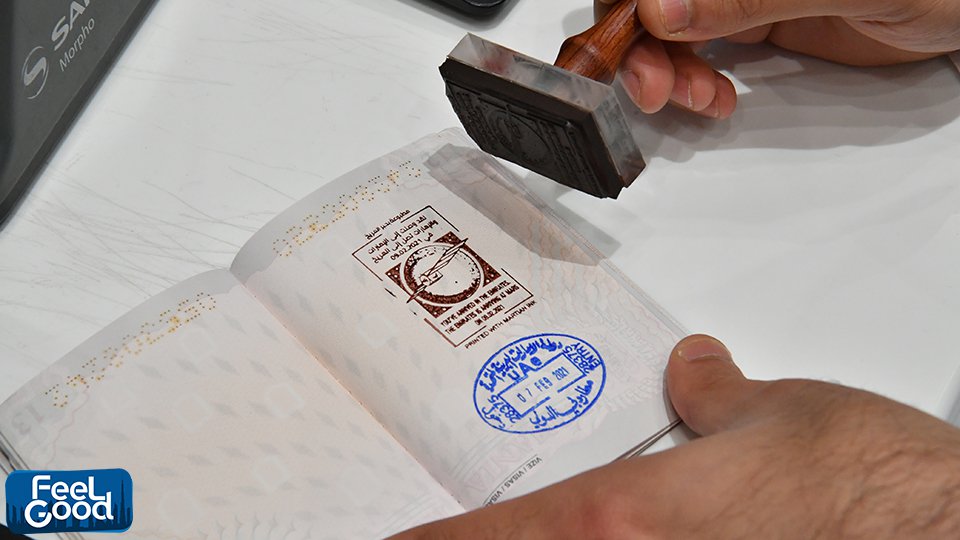 Visitors who arrived at UAE airports received a Martian Ink stamp on their passports to mark the Hope probe's historic mission to Mars.
The stamp – produced by the UAE Government Media Office in collaboration with Dubai Airports – is a memorable reminder of a new era for Arabs in time and space. The special passport stamp marked the spacecraft's arrival to Mars on February 9. The nation and the world watched closely as the Hope probe accomplished its mission around the Red Planet.
The limited-edition design is made from the world's first 'Martian Ink,' extracted from volcanic basalt rocks that give Mars its distinct rusty colour.