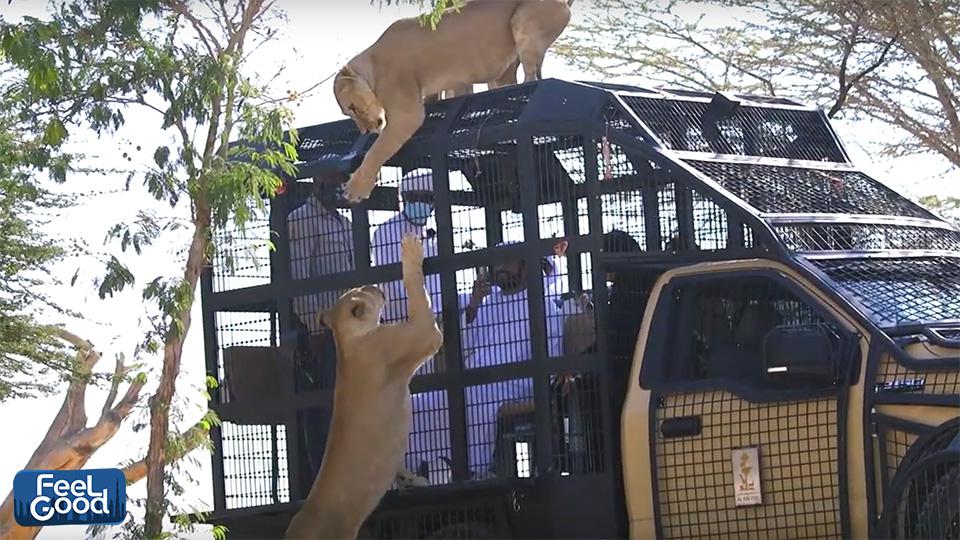 A new experience package at the Al Ain Zoo will allow visitors to get up close and personal to some of the zoo's lions. Yes, lions.
A video shared on YouTube shows how the experience looks like. Visitors will be inside a truck which will then drive through the lion's feeding area. The truck will have a specialized cage where you can use tongs to hand out pieces of meat to the hungry pride of lions.
Expect the ferocious cats to be prowling around the car and there's even a chance they may jump above it! The experience is perfect for thrill seekers and those who wants a closer (albeit safe) glimpse into how these jungle royalties live.
The Safari Experience are available for groups of up to five persons every Friday and Saturday at 10am.