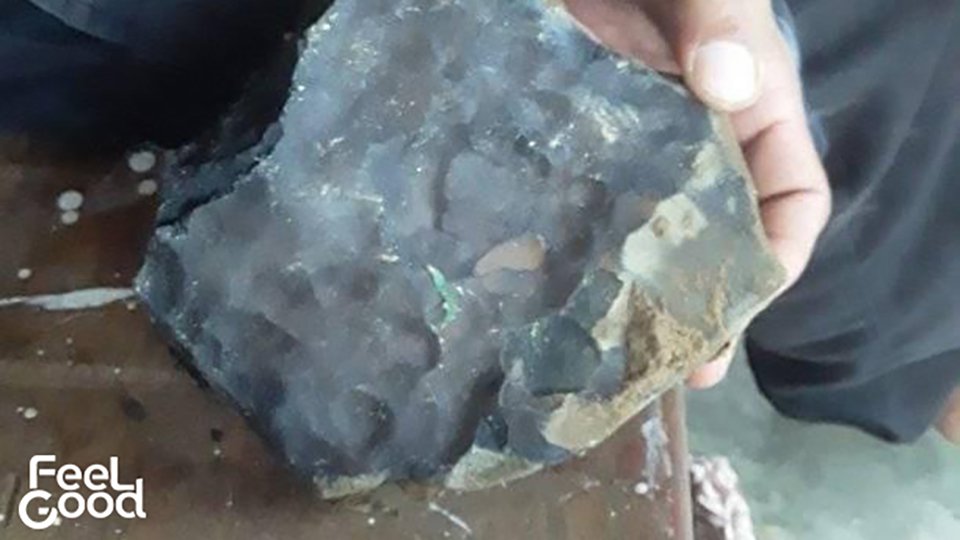 An Indonesian man became a millionaire overnight after an expensive meteorite crashed through his home's roof. After selling off the space rock, 33-year-old Josua Hutagalung from Sumatra is now 1 million British pounds (4.8 million AED approx) richer.
Josua was working outside his home last August when the 2.1kg meteorite smashed through the tin roof of his house. 'The sound was so loud that parts of the house were shaking too. And after I searched, I saw that the tin roof of the house had broken,' he told local news outlets.
He also shared photos of the meteorite on Facebook, where it sparked a lot of interest.
The price of the meteorite comes from its composition. It is a carbonaceous chondrite - a rare breed of rock estimated to be 4.5 billion years old. Josua sold the meteorite to an American collector who then sold it off to a meteorite research centre in the American state of Arizona.
Asked about his plans with the newfound fortune, Josua said that he plans to retire early and help build a new church in his village.