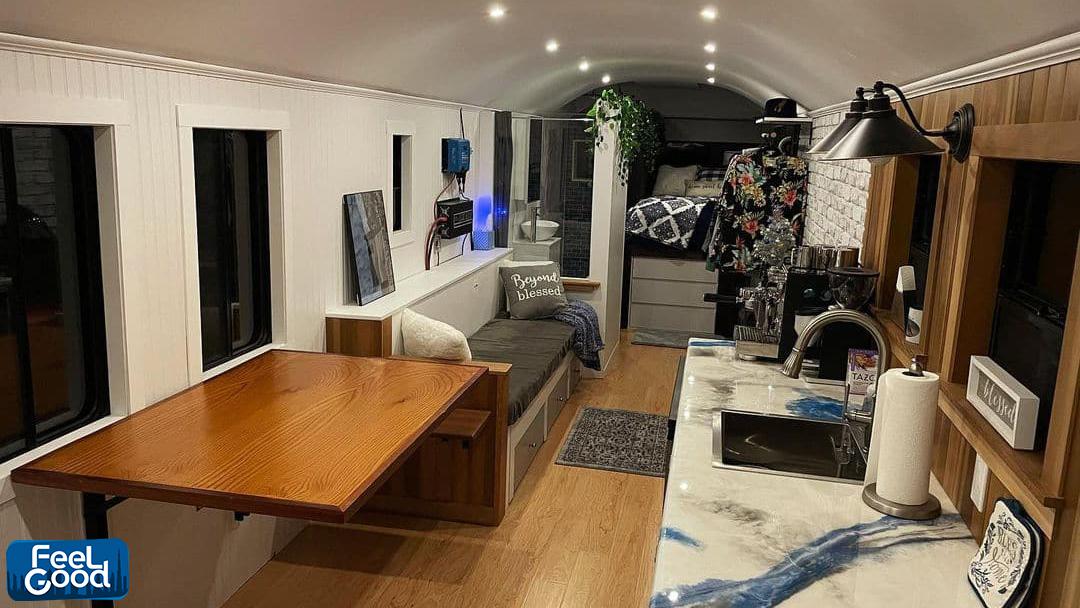 A man, who lost his job and partner during the pandemic turned his life around by transforming an old school bus into a living space.
Before the pandemic, 27-year-old Craig Gordnier worked a regular job and was on his way to get married. But, during the lockdown, he lost both his job and partner. To turn his life around, the 27-year-old bought the old bus in May last year and he spent six months, as well as close to 86,000 AED to transform it.
It's even got some fancy accoutrements – with a virtual fireplace and an espresso machine.
Check out this video to see how the bus went from transport to home.