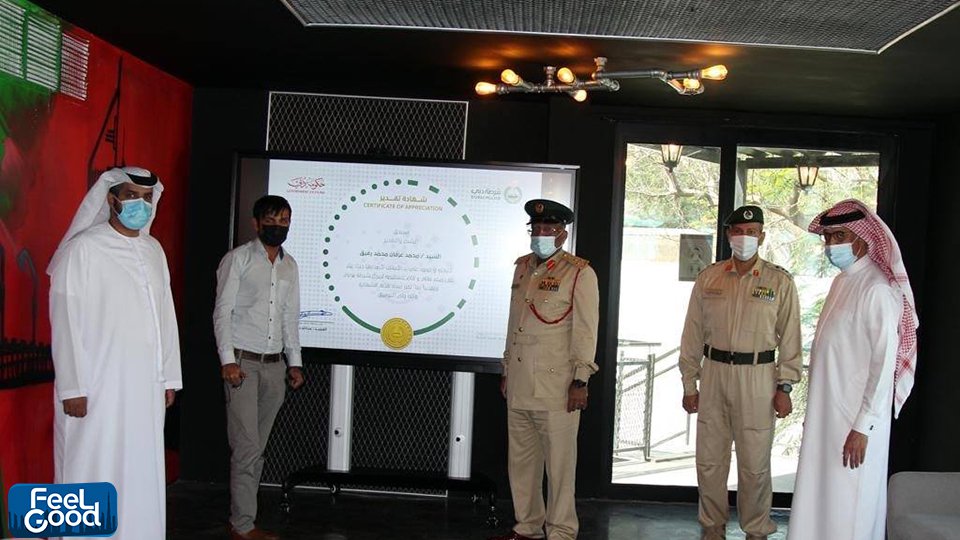 A Dubai cabbie was honoured by the Dubai Police after he returned 900,000 AED that was left by a passenger.
In a Facebook post, the Dubai Police said the driver, Mohammed Orfan Mohammad Rafeeq handed over the money to the Bur Dubai Police Station. Authorities commended the driver for his honesty.
Rafeeq received a certificate of appreciation, 'to emphasize the importance of collaboration between the community and police.' The post said.