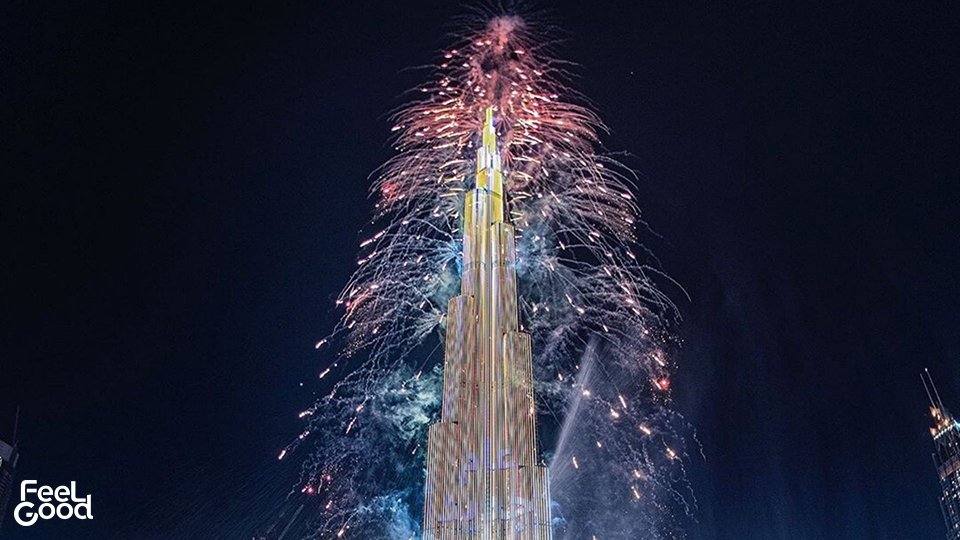 The New Year's Eve fireworks at the Burj Khalifa is a grand masterpiece, getting there however is always a huge question. For this year, Emaar has unveiled a seamless way to get into the Downtown Dubai district if you'd like to witness the light and laser show.
To ensure the safety of all visitors, social distancing rules will be implemented as well as multiple health guidelines.
Sheikh Mohammed bin Rashid Boulevard will be open to the public, while Souk Al Bahar, the Dubai Opera and the Dubai Mall Promenade will only be available for dining reservations.
Those going to Downtown Dubai for New Year's Eve will have to register using the U By Emaar app. Upon registration, a unique QR code will be given that grants access to the area. Think of it as a ticket, but safer.
All restaurant reservations in the area must be made through the same app. Those who already have restaurant bookings are required to register as well.
Bookings can only be made for a maximum of 12 people per group.
Several health and safety measures in place, including thermal cameras, social distancing, contactless payments and frequent deep cleaning and disinfection, in line with Dubai Government guidelines and directives are all in place.
Those who wish to stay at home but still want to see the show can hop on to a live stream of the festivities on mydubainewyear.com. The fireworks display will be broadcast globally too!