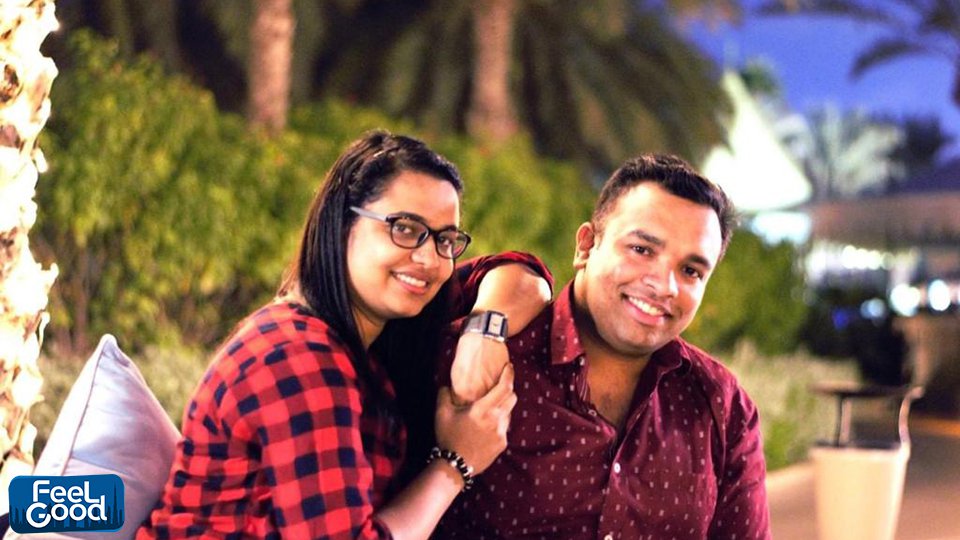 A Dubai frontliner received two pieces of good news earlier this week after she recovered from Covid-19 and also won 50,000 worth of gold at the Dubai Shopping Festival.
'I got infected while in the line of duty and was quarantined for 13 days,' ICU nurse Kitty Markose told ARN. Kitty said that after recovering from the virus, it just so happened that her birthday was right around the corner. 'My husband took me shopping for gold since it was my 29th birthday. After buying a bracelet and chain, we were given a raffle coupon which we filled up and kept,' she narrates.
Two days after the purchase, they receive a call saying that they have won 250 grams of gold as part of Dubai Gold and Jewellery Group's 'Non-Stop Winning' campaign.
'At first we didn't believe it. So, we want back to the branch where we bought the gold and they confirmed it for us. Right now I'm still in a state of excitement!' she added.
Asked about her plans about the prize, 'My husband and I haven't finalised anything yet but we will definitely share it with our families back home in India.'