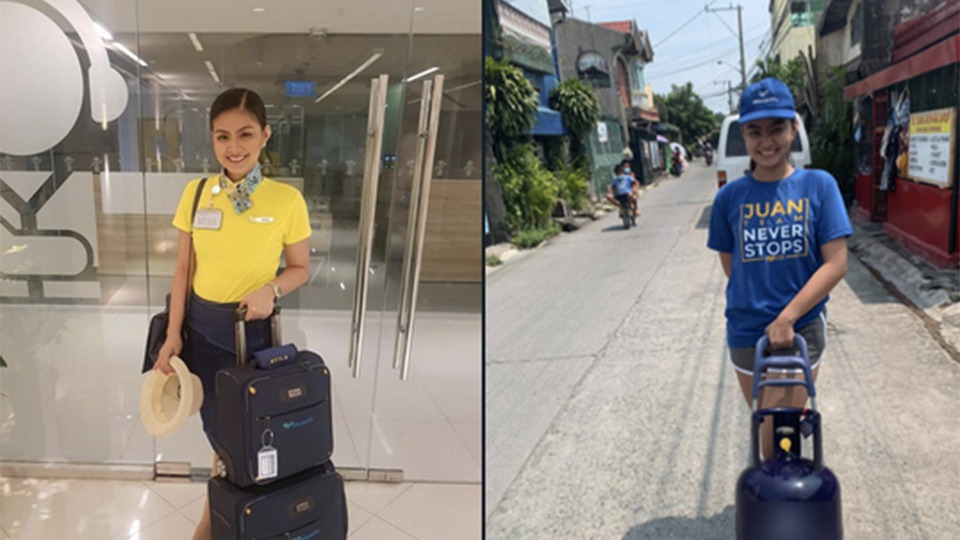 After being made redundant due to Covid-19, a former cabin crew found a new lease in life by starting a business of selling gas cylinders.
In her now-famous Facebook post, Maurice Maureen Avila said that it took a while for her to make peace with her situation. 'I was ashamed of being retrenched, I felt that I failed in life,' Maurice writes. Her story is only one of thousands in the the aviation sector; which took a hit due to Covid-19.
Despite that, she powered through and with the help of her partner, set up the humble business of selling gas cylinders to their neighbourhood. She posted a side-by-side comparison of what she was doing before and her current status as a young entrepreneur.
In her post, she encouraged individuals who were made redundant not to lose hope. She also told aspiring flight attendants to continue striving for their goal to 'take their wings'. 'We will paint sky yellow, blue and red again! We will have our wings again!' She wrote.