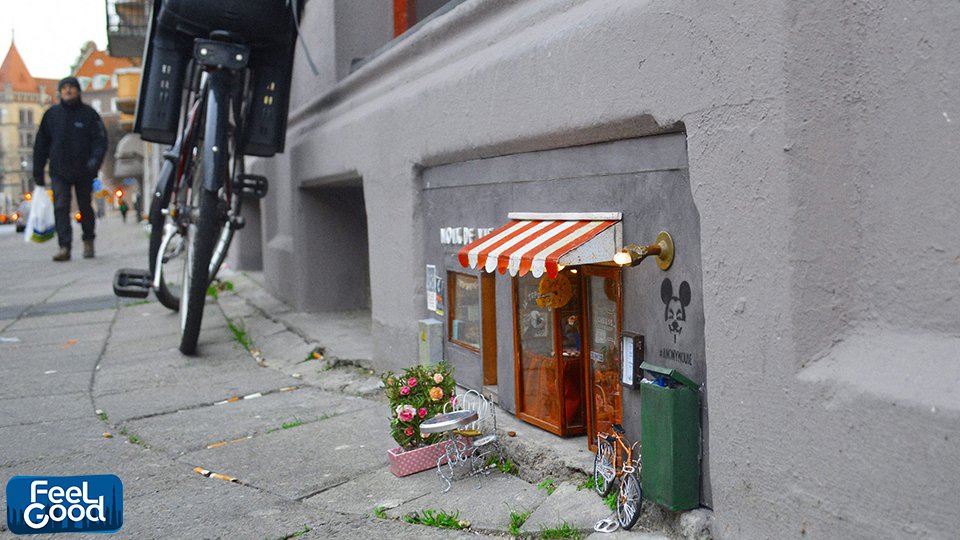 Several houses are coming up across Europe but… they're on the smaller side of things. We're not even talking about modest abodes, but rather miniature houses cropping up across the continent. Who are they for you ask? Well, they're for the mice that roam the streets. Because they need shelter too you know.
In a video by the BBC, TEDx speaker Mia Liljeberg spoke in behalf of the collective to explain the origins and reasoning behind the tiny communities.
The collective first started in the town of Malmo, Sweden. Speaking for the group, Liljeberg said that the creation of miniatures was just something that 'kind of happened'.
To maintain their anonymity, the group works at night – finding the perfect spot to build the tiny homes. They then do some research into the history of the larger area where they plan to build and create it based on that.
The group hopes that the art installations will encourage people to see that the streets belong to everyone. Apart from that, the collective also wishes to inspire, and provide some 'everyday magic' to the world.