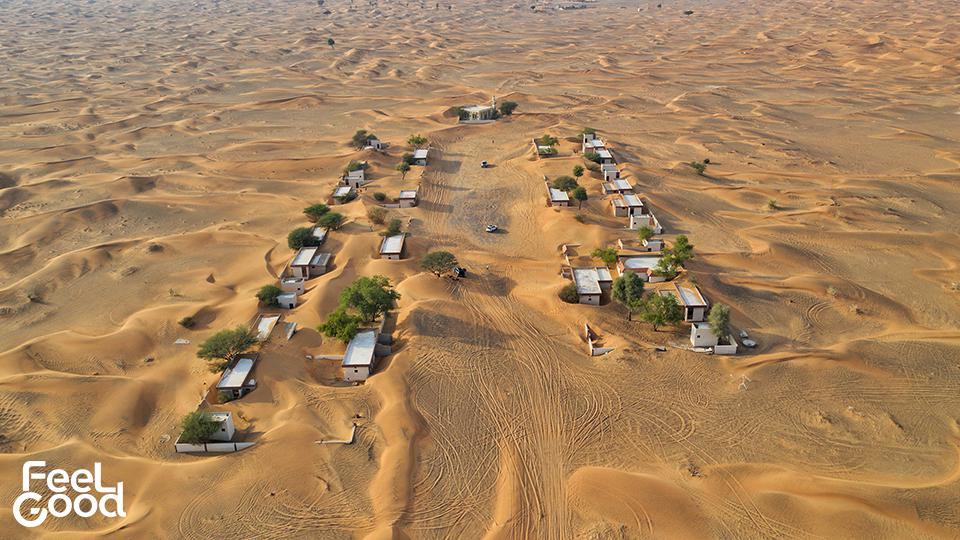 With the start of the UAE's World's Coolest Winter campaign, there's no better time to see what the rest of the country has to offer. Everyone knows that the must-see places are the Burj Khalifa and Sheikh Zayed Mosque, but the country has more than those places in store for the savvy adventurer. The country also has multiple heritage sites, art spaces and even places that some would consider… 'quirky' to say the least.
That being said, here are 5 places around the country that you won't see being mentioned in any tour guides, but well worth the visit.
Ostadi Special Kabab, Dubai
What makes this modest restaurant in Bur Dubai so special? Well, back in 2017 Sheikh Hamdan bin Mohammed bin Rashid al Maktoum, Crown Prince of Dubai visited the place. Apart from the Dubai royal, this family-owned restaurant also hosted a number of vloggers and internet personalities!
Al Madam, Sharjah
If you've got a 4x4 (or can rent on), consider Al Madam – an abandoned village in Sharjah. The village – made up of two rows of homes and a mosque that has been left to the elements, has intrigued and attracted explorers and photographers alike.
Fort Museum, Fujairah
Fujairah may be a lengthy drive but it's worth it. The emirate is home to several sites of cultural significance. One is just in the city centre! Fort Museum is a defensive structure from way back when that visitors can freely explore and access.
Al Ain Classic Car Museum
For the gearheads out there, the Al Ain Classic Car Museum is for you! Starting off as a small collection sheltered under traditional tents in 2009, today, the museum has a larger collection and a 2,000sqm building with wheels from various decades.
Jazirat Al Hamra, Ras Al Khaimah
Considered by some to be 'haunted', the abandoned pearling village of Jazirat Al Hamra offers visitors a peek into how life was during the UAE's pearling days. Today, the village is also being preserved as a heritage space.